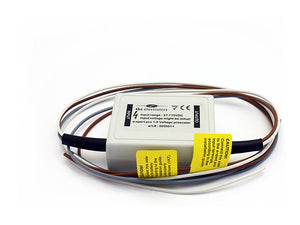 Description
The Expert Pro 1:5 Active voltage prescaler kit, extends the input voltage range of the e-xpert pro to enable implementation in 48 VDC up to 120 VDC battery systems (maximum input voltage is 175VDC).

This kit contains a voltage divider box with build-in DC-DC converter, all needed terminals and a double sided adhesive pad for mounting the divider box.
This kit is not compatible with the Expert Pro-hv model.
Specification Sheet 

VIEW SPECIFICATIONS SHEET